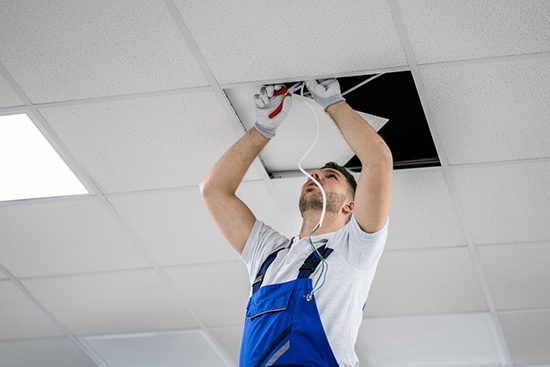 Office Fitups
Successful businesses are growing all the time, especially in the beginning. For many, that means moving to a new office building every couple of years as their ranks swell with new employees. Getting more space for your business is always a good feeling, but chances are you're going to want to change a few things when you move into your new space. Maybe there aren't enough outlets in the sales department, or only one light fixture in the lobby when there should be at least three.
If you'd like to change or add to the electrical grid in your office space, we're the people to call. We can install, change, or remove any electrical fixtures in your office so that you can have the space you need to succeed. We want to offer exceptional service to our clients that meet their requirements at a reasonable price. As always, we will always work with you and your clients to finish quickly and efficiently with minimal interruptions.
Commercial Lighting
Commercial Lighting is a full-service electrical contractor specializing in commercial properties and highway maintenance. We are very competitive as we service and install all electrical, indoor and out. Whether it is an outlet, light fixture, pole light, an underground problem, or even a Distribution Panel, you can count on our team of licensed and skilled electricians to quickly and efficiently repair all of your commercial electrical needs.
We specialize in LED lighting and installation and will work with your business before, during, and after your project to give you personalized attention and support. From consultation all the way to post-implementation support, we are educated on the best commercial lighting products available as well as the financial benefits to your business. Our goal is to provide your business with professional, quality commercial electrical and lighting solutions that allow you to give the best possible service to your employees and customers.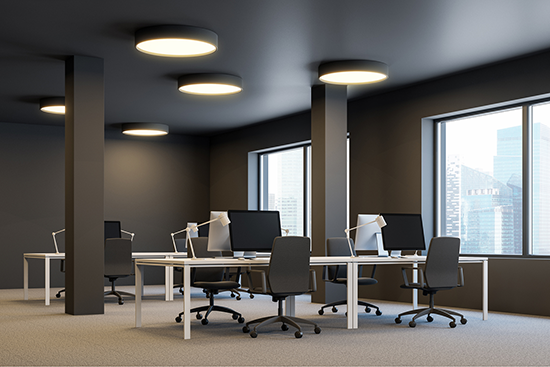 If You Have Any Questions, Please Don't Hesitate To Give Us A Call.