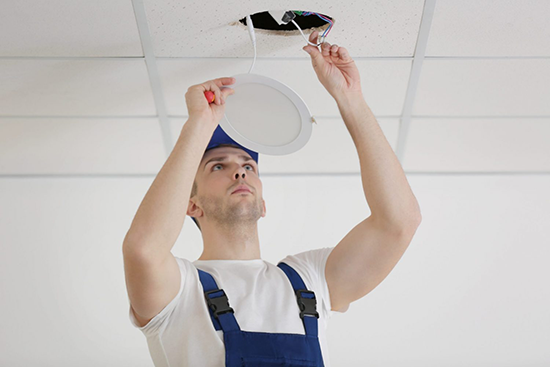 Custom Homes
Don't have an Electrical plan? No problem, we can provide this for you. We can do a walk through before initial rough-in to make sure everything will work according to plan.
Custom homes offer many unique challenges that our experienced team of electricians handles with ease. We can handle any type of residential project. Whether you need a light fixture replaced or a whole home rewired, the professional electricians at Sting Electric will do the job on time and on budget. Our goal is to receive a great review from every customer we work with, no matter the size or difficulty of the project. Our Residential team is the best in the area because we care about our customers!
Selecting an electrical contractor will be one of the most important decisions you will make when building your custom home. Qualified and experienced electricians will help make the wiring installation process go as safely and smoothly as possible. At Sting Electric, get the best value for your investment by using our professional electricians to complete your next project.
Renovations
We specialize in retrofitting and can get a wire or cable anywhere with making minimal damage or any to walls.
Technology moves fast – but we move faster. Do you need data cabling, a lighting upgrade, or an electrical system that's more environmentally friendly? Our electrical services can sort all of this and more as part of an electrical renovation. Instead of making do with what you have, you can raise the enjoyment of your home or the productivity of your workplace, with a thorough electrical renovation.
Our team of experts is specialized in electrical work of all types and we work to complete all projects on time and within budget because we know how important time is in these situations. Regardless of whether you want to remodel your office, bathroom, kitchen, or entire restaurant, we will take care of your electrical needs in the most professional manner.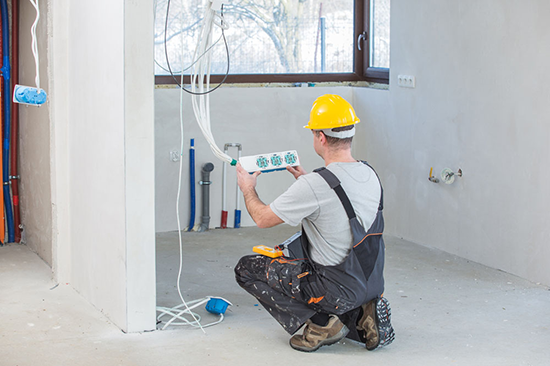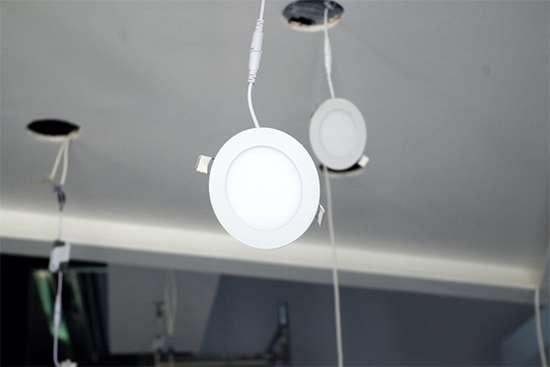 Pot Lights & Lighting Installation
We work with a handful of different styles and brands of pot lights to suit your needs.
Get pot light installations to brighten up any space. From kitchens, living rooms, hallways, bathrooms, closets, and cupboards, we can install pot lights wherever you'd like. Appreciate our custom pot light installation services to make your aspirations come true. For the professional electricians of Sting Electric, there is no job too difficult or too complex. If you need an electrician for a small project or a bigger project we are here to help you. With fair pricing and superior customer service, we're Ottawa's #1 choice for pot light installations.
Pot lights, also called recessed lights, are low-profile lighting solutions perfect for any purpose because they don't detract from the furniture and they can be directed any way you like. Recessed lighting creates an updated look for any room and offers a streamlined profile of your home or office. It preserves the look of a flat ceiling, opens up small living spaces, and reduces the amount of clutter associated with multiple hanging, floor, and table lamps. Recessed lighting will give your room a sleek, modern feel and will enhance the appearance of any room.
Re-wires
You should consider replacing your wiring if your home is older, the current wiring is outdated, you don't have enough outlets to meet your electrical needs, or the original installation was done incorrectly or haphazardly. Additionally, wiring that presents a fire or safety risk is an immediate cause for replacement. If you are uncertain if you need rewiring, keep an eye out for the following signs that indicate service is needed.
If you are considering rewiring your property, you will need the help of an electrician. Never attempt such a project on your own, as the handling of wires can be dangerous and should always be left to a trained professional.With affordable rates and a dedication to top-quality service, you have come to the right place for your wiring or rewiring needs. Whether you have recently purchased a new home that needs to be wired or your current home's system is posing serious threats to your safety, our emergency electrical team is here to assist you.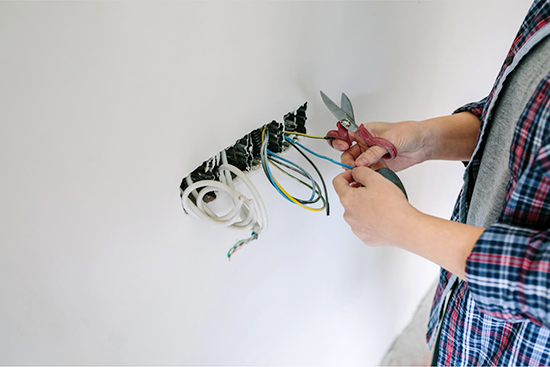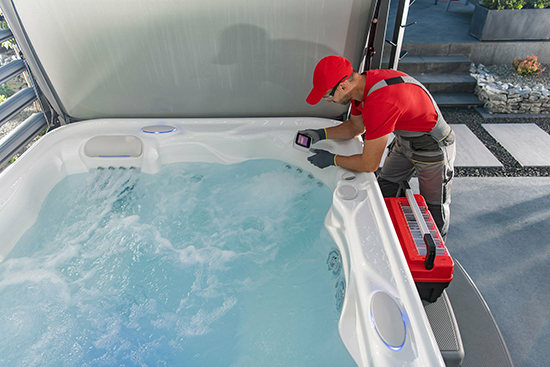 Pools & Hot-Tubs
If you are adding or upgrading a hot tub, pool, or spa, you will need some electrical work done. The wiring and connection hookups on these are very specific. Not using the proper setup can be a safety hazard. When it comes to electrical hookups for pools and hot tubs, you must enlist the help of a qualified electrician.
Electricity and water do not mix, so you should not take this kind of task on as a do-it-yourself project. Safety is a priority with the Sting Electric residential electrical team. Not hiring an electrician could be a dangerous mix. Our technicians can repair, install, and maintain all makes and models of hot tubs and pools, with no job being too small or too large for our team to take care of.
EV Chargers
At Sting Electric, we offer a full range of services designed to set up and maintain your electric vehicle charger, allowing you to make the most of your investment in your new electric vehicle. We offer everything from new electrical circuit installation, charger unit installation and testing, power calibration, safety checks and testing, and everything in between. This comprehensive level of service is designed to not only give you peace of mind but to earn your total satisfaction.
Plus we offer great customer service with a team of friendly and knowledgeable technicians that are a pleasure to work with and who take the time to teach you everything you need to know about your new charger system. Opt for faster and safer charging for your electric vehicle with an EV charger system installed by the electricians at Sting Electric!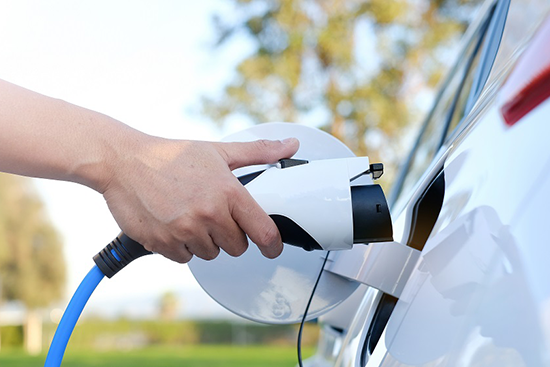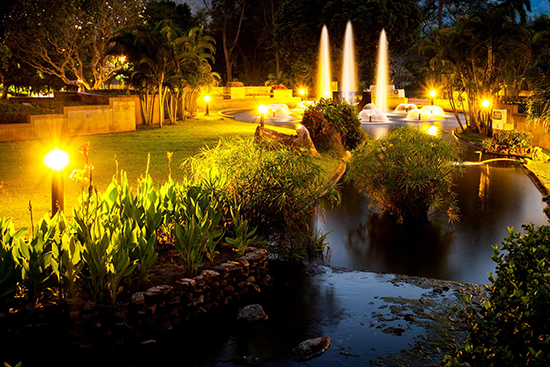 Landscape Lighting
There are practical and aesthetic reasons for creating a landscape lighting design for your home. Exterior landscape lighting increases the security and safety of your property while providing additional curb appeal at night. Having landscape lighting will increase the usability of your outdoor spaces and decrease the chances of trips and falls. It adds a welcoming touch for guests or clients who visit your home or office in the evening. Lighting also helps discourage crime.
With your desire to install or improve your outdoor lighting, you're seeking a reliable company that delivers the quality service you expect while also operating in an affordable way. So, whether you're seeking the installation of new lighting or the repair of existing landscape light setups, Sting Electric is here to safely serve your electrical needs. With a variety of quality lighting options, you can functionally illuminate your front and back yards while also leaning into countless aesthetic improvements to make your home shine.
Panel Changes and Upgrades
Most modern electrical panels are safe and well-designed. However, sometimes old homes and buildings have old panels that can't cope with today's energy demands, or in the planning of an addition or renovation, the panels need to be upgraded to cope with the new requirements. Older fuse boxes also present a health and safety hazard and should be replaced with more modern circuit breakers. Fuse boxes were designed to work when a typical electrical load for the house was 30-60 amps and some of today's appliances draw 30-60 amps alone.
Whichever the case electrical panels installed years ago can now be undersized for today's electrical needs or even outdated to the point of becoming a safety hazard. By replacing or upgrading your home or business electrical panel you can have peace of mind that your electrical system is up to date to provide you with proper power and safety. Contact us to learn more about our panel change services and to receive a no-obligation project estimate today.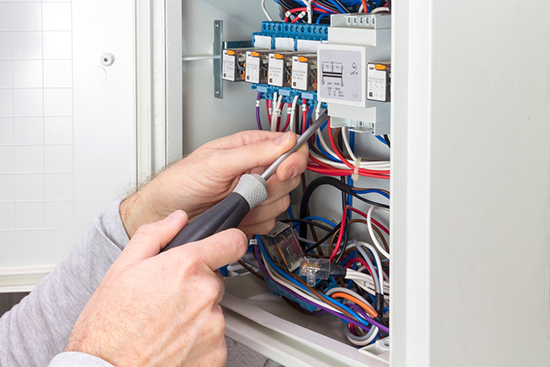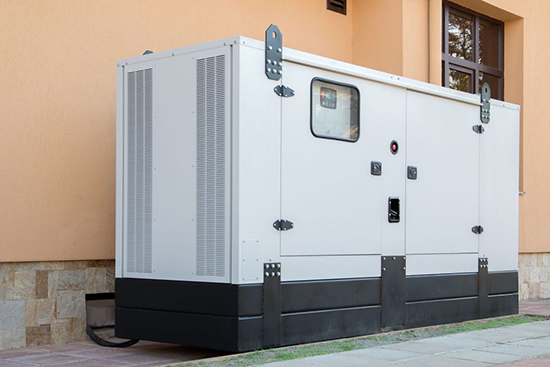 Generator Install & Servicing
At Sting Electric, we know how much you depend on electricity to power your daily life. Unfortunately, there are moments when your home or business may deal with power outages. Whether it's due to extreme weather conditions or city electrical issues, power outages can last for hours and even days—putting your whole life on hold. That's why many homes and businesses make themselves independent by installing a generator.
Sting Electric provides professional generator replacement and installation to help homes stay stable, independent, and self-reliant. If you want to replace or install a generator in your home, reach out to our team. We can recommend a high-quality generator that suits your needs, budget, and household size. Our team of professional electricians can safely set up wiring, plug your generator into the transfer switch, and can wire it directly into your service panel.
Get In Touch With Our Experts Today To Schedule An Appointment